Starting or building a business is not as simple as it looks and success does not come overnight. You need to be consistent and not give up. Because, even if you can't see the fruits of your labor yet, the results you are looking for could be right around the corner. You just need to be patient and remain committed, because anything worth anything takes time and effort.
Keeping pace with your work, creating healthy habits, and keeping up with weekly tasks may seem tedious at some stages. It leads to many people feeling defeated and giving up. However, the key to continuing and succeeding is simple: community.
Community and connection are the perfect partners. In MLM, they form one of the strongest bases you can have. Because having a strong team surrounding you is the result of a powerful community you build through communication and trust. With Velovita, you have a big community to propel and support you to a successful business.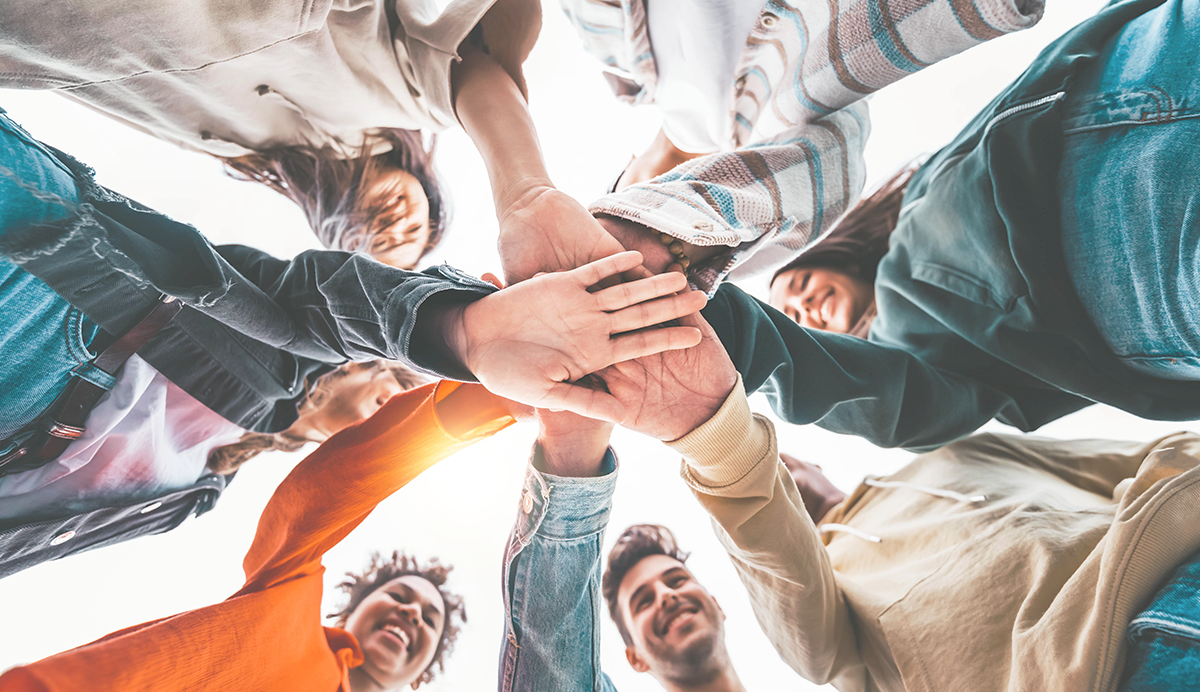 What Are the Benefits Of Community?
Surrounding yourself with like-minded people who have the same goals as you can be comforting and mutually beneficial. When we look back at some aspects of our lives, we may sometimes think that if we knew or did certain things, we could have achieved our goals faster. Not true. You grow through what you go through. But, you do not have to go through things alone.
Building connections may lead to finding someone who is two steps ahead of you in a particular area of business and can help you. In return, you may be able to help them or use what you learn to help someone else. We all have different skills and talents. When you are a part of a community, you gain the chance to learn from others who can provide new perspectives and ideas.
Perspective can be a success booster! When you have different perspectives, advice, and opinions, then you have a better chance to grow and improve in ways you may have missed otherwise. That, mixed in with your attitude and new knowledge, creates the perfect combination for a fresh approach and faster results.
How To Create Your Community
As social beings, we are always looking to connect. Don't be scared to ask for advice from someone with the same goals. Building relationships with your peers is a win-win in this industry.
Attending special events is the easiest way to create community. Meeting people with the same goals, different backgrounds, and excited about the same subjects gathered in one place? Sounds perfect! Throughout the year, you can find different Velovita events like our Leadership Summit, XLR8 Convention, Velocity Tour, Incentive Trips, and local meetings.
Having online tools to connect like our Vibe app, is the perfect way to stay in touch. Take advantage of all the materials you can to learn and stay connected with your community. Online training is the perfect way to learn from experts, allowing you to hear about their experiences, tips, and tricks.
Join and Learn From the Velovita Community
It is never too late to grow your community and push your boundaries. We all want to grow and learn, connect to grow faster, and reach higher goals. This is why you need to make sure to take advantage of any and all opportunities to grow or create connections with others. There are plenty of chances to connect with others if you look for them, especially for Velovita members.
As a Velovita Member, you have access to at least 3 weekly live zoom training sessions with our Co-Founders and leaders. You get to join with others just like you in online training that can both sharpen your business acumen and strengthen communal bonds. Come and join us for the chance to become part of something bigger and see just how far you can go with a little help from others.