Know a
Member

?

Simply enter the username of the Member who referred you and you'll be forwarded directly to their website to join us!
Don't know a
Member?
If you don't know a Member, click here and we will connect you with one!
About
Us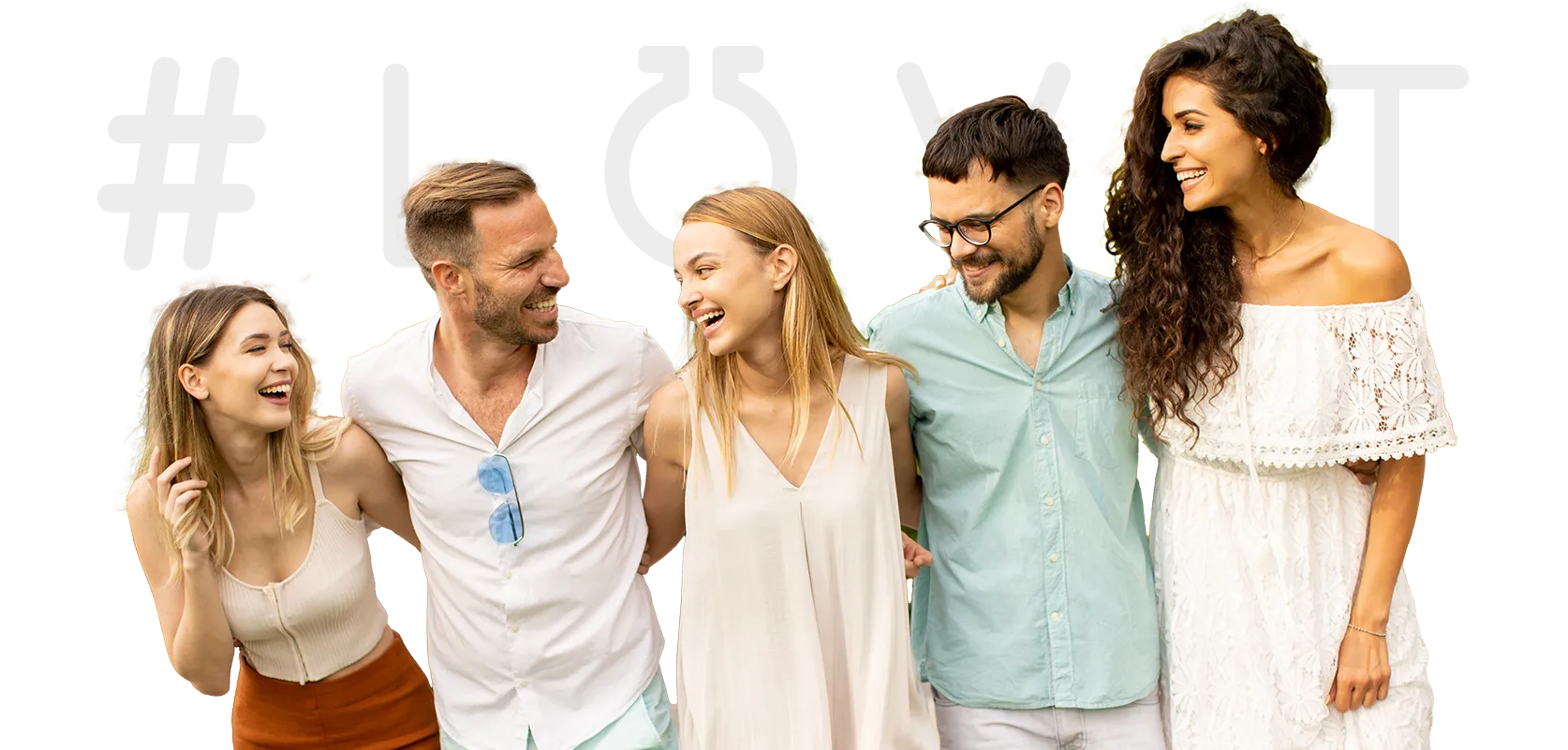 We believe in entrepreneurship and in particular, the entrepreneur! After decades as top revenue producers, consultants, and vendors, we've observed a continual and disturbing pattern; those actually creating revenue for a company often get the short end of the stick.

Hard-working entrepreneurs trying to provide for their families and create a better future all-too-often have been left disappointed and underwhelmed with unmet expectations.

We know it can be better and Velovita was created to be just that - not only better but an exceptional side gig with flexibility, security and a global reach, right from the comfort and convenience of your own home. We, as a company and a community, exist to provide our people with: cutting-edge products that are effective and fun to use, business tools, the know-how, and a positive environment allowing you to create a better future for you and your family, all while helping others become their greatest version of themselves.
Our
Mission
To provide an ecosystem of inspiration, education, and life enrichment. Velovita has a singular focus on the individual, to increase their daily performance both mentally and physically.


Our
Vision
Velovita envisions a worldwide movement of people realizing their greatest potential by providing an environment whereby technology and tradition unite to create a platform for everyone to thrive.
Kosta Gara is the mastermind behind some of the most iconic products and platforms in the Direct Sales space today and is known for transforming groundbreaking products into household names. His revolutionary and disruptive style has led him to appear on numerous international media publications, including but not limited to: Forbes, Inc., and Televisa, the largest broadcasting media in the Spanish-speaking world. Kosta's unique style, concepts, and strategy have earned hundreds of millions of dollars for corporations, brands, and top producers alike. His documented track record and coherent success have enabled him to identify key products and leverage those insights in building iconic companies.

In 2005, after four years in the cosmetics space, Kosta was able to retire and co-author two "Amazon Best Seller" books while globe-trotting throughout Europe. Two years later, he returned from retirement to become a partner and Co-Founder of an innovative energy drink company. Along with his Co-Founder and best friend, Kosta helped build the powerhouse company by capturing the energy drink market share through global expansions. Today, the company has achieved over 500 million in sales.

Upon such success, Kosta once again retired in 2010 to write his third book--Organic Networker--which became an overnight sensation and another "Amazon Best Seller" in two different categories within the first 24 hours of its release. Soon thereafter, Kosta began another successful venture which lead to the founding of Gara Group in 2015. Since then, Gara Group has quickly become one of the fastest-growing conglomerate development firms in the Direct Sales space, with an all-inclusive solution in building their clients' dream companies and now in building Velovita.
Jeff Mack is a husband, a father, and a 30-year entrepreneur, with most of his professional experience in the Direct Sales industry. As a top field rep and leader for 22 of those years, Jeff worked tirelessly with teams in the US and eventually on a global basis. His career earnings as a rep were quite significant but he is most proud of those he helped to become leaders themselves. As a result, he became a top 5 earner in multiple companies over his career and was recognized as the company MVP in one of those. After several disappointing experiences with corporate partners, Jeff desired to make an impact on a broader scale.

After a brief stint as the CEO and founder of a small direct sales company, Jeff chose to use his vast and diverse experience to try to positively impact the field rep experience by helping other companies get better by founding and growing his own international consulting company.

As a sought-after consultant, Jeff has acquired and contracted consulting services with dozens of companies, from small start-ups to large corporations with up to $600M in annual revenues and developed rollout strategies for companies to successfully enter international markets in Japan, Philippines, Taiwan, Hong Kong, Greater China and the USA. One of the main rewards of his consulting experience that Jeff enjoys is seeing the growth in client's sales and satisfaction of their sales force as they execute on his advice and counsel. "As a former distributor leader myself, it feels really good to make a positive impact on their experience."

He is the Co-author of several books including The Ultimate Guide to Network Marketing and the best-selling volume 2 of the 'Cracking the Rich Code' series.

He was profiled in 'Wave 4: Network Marketing in the 21st Century' by New York Times Bestselling Author Richard Poe.

Jeff has been a national keynote speaker at more than 100 direct sales industry conventions and expos to audiences of 1,000+, speaking about start-ups, growth, sales force motivation, and modern market approaches.

He now brings all this experience to Velovita as the President with a strong desire to create a home where all stake-holders, members, customers, and leaders can have a positive experience and be enriched by participation.
Aizury leads Velovita's Marketing Department, including our Content, Design, Social Media and Video teams. Aizury oversees all marketing, communication, brand, and social media strategies. She and her team work together to create new content and messages that reflect our brand values and the essence of Velovita.

Aizury's experience as a brand strategist, marketer, and communicator provides her the ability to comprehend and analyze customer needs, wants, and behaviors from a strategic point of view. She has successfully helped several SMEs with the development of their brand identity, core values, implementation of digital strategies, and overall marketing needs to establish their presence in the market.

She understands the importance and power that teamwork and a shared mindset have in achieving goals. Aizury firmly believes in creating a supportive space with leadership that energizes, orientates, and engages its members. Through her management style, Aizury consistently establishes a common goal to effectively collaborate towards team success. Her energy, analytic skills, organizational abilities, and creativity in tackling problems, all positively contribute to our marketing team.

Aizury has a Master's Degree in Marketing and a Bachelor's Degree in Communication Science from Tecnologico de Monterrey Campus Guadalajara, one of the best universities in Mexico. In addition, Aizury holds a Branding Concentration and a Certificate in Digital Marketing from Anthropomedia, a leading company in applied digital anthropology.
Alejandro Díaz (better known as 'Wolf'), manages Velovita's global engineering team which involves the control and management of internal departments such as Web & Mobile Development, Quality Assurance, and Servers Administration, among others.

With more than 10 years of field experience, Wolf oversees all development with his team of engineers. This involves innovative, robust, and secure technological solutions for the company, allowing all associates to work quickly, easily, and efficiently.

Wolf carved an entrepreneurial path early on thanks to his perseverance and determination. From a very young age, he showed qualities that contributed to a promising and exciting future. At the age of 14, Wolf founded his first company and thanks to his vision and the help of his friends, he managed to open his first office. In that moment he learned how far he could go by giving the best of himself and being surrounded by extraordinary people with a similar goal to elevate and enrich the lives of others.

One of his goals has always been to combine his love for business with another of his passions, software development. At Velovita, thanks to the mentorship of people like Kosta Gara and Jeff Mack, as well as the support of a great team of first-class engineers, he has been able to fulfill that dream.
Amber L. Ruocco serves as Velovita's in-house counsel to appraise the company of legal developments and provides strategic legal solutions for the company. Amber is responsible for managing the legal affairs of the company, including contract disputes, overseeing complex commercial litigation, internal investigation, legal compliance and risk management.

Amber is from Southfield, Michigan and received a Bachelor of Arts Degree in Criminal Justice from Western Michigan University, where she received honors and was named the Criminal Justice Scholar of the 2021 graduating class. Amber Ruocco attended Shepard Broad College of Law at Nova Southeastern University, where she earned her juris doctor in 2016. At Nova, Amber was enrolled in legal drafting course, and received the highest grade in that course. Amber is barred in both Florida State Court and also, in the Federal Southern District of Florida. Amber has a vast array of experience in healthcare law, workers, compensation, employment law, complex litigation, collections, and mergers and acquisitions. Prior to joining Velovita as in house counsel. Amber was responsible for overseeing litigation, and managing the day to day operations of her prior firm's healthcare litigation practice.
Jo's leadership has been recognized by the San Diego Business Journal, Women Who Mean Business (nominated in 2005, 2006, 2007, and 2009). She has been consistently ranked among the top 40 on the Top 100 Woman Owned Businesses. Jo is a member of the Ernst & Young Alumni Association, Vistage International, Provisors Carmel Valley, and All-Cities Network Group. Jo serves as the treasurer for Del Mar Carmel Valley Sharks and San Diego Business Resources, where she is also a member.
Fernando Morales is a Certified Public Account (CPA) licensed in the state of Florida with nearly 20 years of experience in the Accounting and Finance profession. He started his career in the audit practice with PriceWaterhouse Coopers (PwC) and has worked in accounting and finance functions helping mid-sized to Fortune 500 companies build teams that produce financial reporting documents for data driven business decisions. Fernando is an expert in audit and financial reporting which includes monthly reporting, budgeting and forecasting. He has a passion for developing talent in accounting and finance teams to help business leaders make decisions that will impact the business growth through focused revenue growth and expense management that increase the bottom line.
With a career spanning over 30 years, Dan boasts extensive expertise in logistics, warehouse management, and production oversight. He emerged as a key player during the nascent stages of the ecommerce and internet revolution, contributing significantly to the development of pioneering procedures to manage the exponential growth in shipping demands.

Dan's professional journey commenced as a quality control manager at an electronics company, where he rapidly ascended to the role of plant manager, showcasing his adeptness in overseeing complex production processes. His strategic insights and hands-on experience have been instrumental in optimizing operational efficiency.

Dan pursued an engineering major at the University of Florida, laying a solid foundation for his career in logistics and management. His educational background reflects his commitment to understanding the technical intricacies that underpin his role in the industry.
Our
Team
Kosta Gara
Founder / Chairman / CEO
"I truly believe that in life, everything happens for a reason. Life is a series of events, and decisions that will ultimately lead you to your destiny. Don't allow life to happen to you, rather create the life you desire and since you only have one chance, find a way to make it legendary!"
Jeff Mack
Co-Founder / President
"I truly believe that in life, everything happens for a reason. Life is a series of events, and decisions that will ultimately lead you to your destiny. Don't allow life to happen to you, rather create the life you desire and since you only have one chance, find a way to make it legendary!"
Aizury Lim
VP of Marketing
"I've always been a believer of teamwork and all that it implies. I truly believe you have to be a teamplayer in every aspect of your life to achieve success and happiness. If you work together, help each other, and share what you know and have learned, you will succeed, have more fun and achieve greater things. Everything's better when shared."
Alejandro Diaz
Chief Technology Officer
"I have always believed discipline beats talent and no matter how good you are at something, you will need the help of other people to be truly successful. That is how I have lived my life, learning and surrounding myself from extraordinary people, and trying to be extraordinary for them as well."
Amber L. Ruocco
In-House Counsel
"I believe that success is achieved by a wiliness to learn and grow both personally and professionally. If you are motivated, believe in yourself, and are willing open your heart and your ears to those around you who want you to succeed, any goal is achievable. If you never give up on yourself, then you cannot fail."
Jo Barsa
CFO, CPA
"One lesson I've learned in my life is that "If you don't ask, you don't get" so if you ask and the answer is no, you are no worse off than you were to begin with, but if the answer is yes, you are much better off. So, make it a point to ask for what you want. You'd be surprised at how often that's all you have to do to get what you want. This is true in both our business and personal lives."
Fernando Morales
Controller
"Who we are today is a direct result of the choices we made yesterday. Similarly, who we will become tomorrow is a direct result of the choices we make today. Accepting that as a fact is so powerful because you then know that you are in control of your own destiny. YOU can make choices according to who you want to be."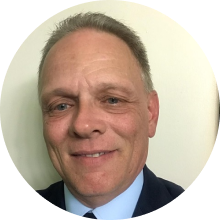 Dan Hazinski
President of Logistics
"I firmly believe that with unwavering determination and hard work, anyone can achieve success in life. Personally, I find great joy in mentoring and inspiring individuals to unleash their full potential and excel in every aspect of their endeavors."
Our Brand
Our brand stands for what we believe in - the velocity to get what we desire in this lifetime and to feel what is rightfully ours: HAPPINESS. Life is too precious to spend on situations, or people, that no longer serve us. So if you've landed in our community, then welcome! In life, there are no coincidences.

We believe that when Velovita raises the vibration of each of our Members' mindset and health, it then transfers to those around them and with that we can truly raise the vibration of the world together, one beautiful soul at a time. Velovita was built to remind people that hope is no longer just a dream, it can be a reality with us!
Velovita
The origin of Velovita comes from our modus operandi: Velocity of Life - to get more out of this life with the time that you have and with a group of supporters that are of the same mind.

Our desire is to nourish every aspect of your life and those around you, and with that being said, it all begins with mindfulness in all that we do to become all that we aspire to be!
#LOVIT
LOVIT highlighted in our brand reflects another belief that having passion in all that you do is the key to a more fulfilling life.

When it comes to YOUR life, we want you to have more fun and love it!

#LOVIT